Facilities Of school
Transport Facility
Own buses - 18
Buses hired on contract basis - 3
Details of transport charges -Can be availed from school office
Swimming Pool Facilities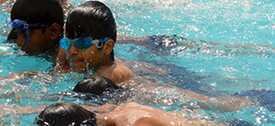 TSS International School is proud to offer local schools AUSTSWIM qualified Swimming Instructors to facilitate vital swimming and water safety lessons for Primary and Secondary students.
Auditorium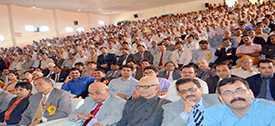 1800 capacity
Size of the Auditorium -40X100
Largest in MP state
Library Facilities
Size of the library in sq. feet - 30x50
Creative library - e-library - 09
No. of Periodicals - 07 Newspaper
No. of Dairies - 441
No. of Reference books - 441
No. of Magazines - 974
Others
Computer Facilities
Size of the Computer Lab - 25X50
Keeping abreast with technology
two fully equipped junior and senior computer labs are available
where all the students are trained to use the computers with full efforts to make them tech-savvy right from the beginning.
Other Facilities
International Language French
Concept Based Class Rooms- smart class
Audio- Visual Arena
Chef's Pavilion
Support Staff for every class
Enclosed Outdoor play area-Jungle Gym
Shooting Range Centre
An Excellent Auditorium
Regular Communication through Newsletter, SMS and Email
Educomp Smart Classes
Language Lab
Traffic Theme Park
Creative Library-e library
School Transportation
Gym & Yoga Centre
Mind Lab
Meditation Lab