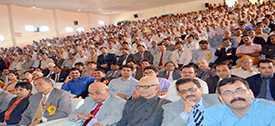 We have a magnificent auditorium which benefits all the children in our school and is a popular facility for community groups and organisations. The auditorium is wonderfully versatile and is in use every day by various school groups for Celebration Assembly, physical education, sport and drama, choir and orchestra and a perceptual motor programme. If you would like to visit and see some activities taking place, during the school day, please feel very welcome to do so.
The auditorium: Fully equipped with high quality lighting and sound. Seats 150 people. Full kitchen facilitlies. Mens, womens and wheelchair toilets. Large foyer area. Very comfortable well organised seating.
The school also provides information for parents via the school web site on after school or weekend sports options.